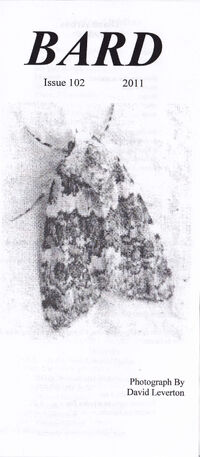 Issue 102 of Bard was published in 2011, with cover art by David Leverton.
Allowing a small margin for error, and for a tiny handful of poems that have appeared in more than one issue across the 'zine's run, it is most probable that the 1000th different poem to appear in Bard was printed within this issue's covers.
Ad blocker interference detected!
Wikia is a free-to-use site that makes money from advertising. We have a modified experience for viewers using ad blockers

Wikia is not accessible if you've made further modifications. Remove the custom ad blocker rule(s) and the page will load as expected.