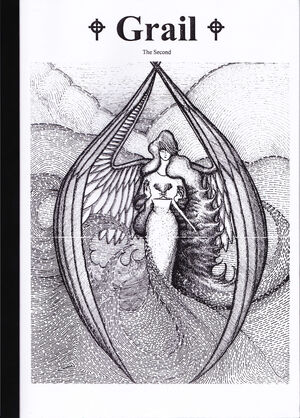 Grail 2 or Grail the Second is the second volume produced in Atlantean Publishing's cycle of anthologies known as The Grail Series. Edited by DJ Tyrer and published in 2006, it comprises 41 A4 pages collecting new tales on the broad theme of The Grail.
Ad blocker interference detected!
Wikia is a free-to-use site that makes money from advertising. We have a modified experience for viewers using ad blockers

Wikia is not accessible if you've made further modifications. Remove the custom ad blocker rule(s) and the page will load as expected.