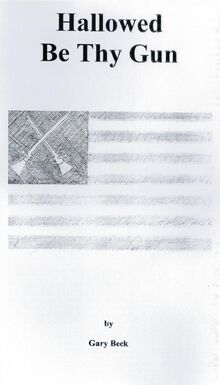 A booklet containing a single long poem of the same title by Gary Beck, charting the history of the USA through its wars. It was released in December 2017. Cover art by DJ Tyrer.
The first three lines of the poem are reproduced upon the back cover.
Ad blocker interference detected!
Wikia is a free-to-use site that makes money from advertising. We have a modified experience for viewers using ad blockers

Wikia is not accessible if you've made further modifications. Remove the custom ad blocker rule(s) and the page will load as expected.