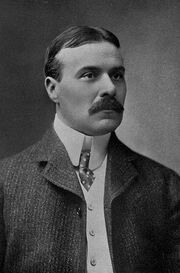 Robert W. Chambers was a highly successful American author of the mid-1890s to 1930s, who is most famous today as the writer of the classic late-Victorian gothic horror/mystery/war/romance/sci-fi/fantasy/weird fiction short-story collection The King In Yellow (his second work), which largely introduced and codified what is now known as the Yellow Mythos.
Quotations
Edit
The first two lines of the poem Alchemistry are taken from his story The Mask.
As a character
Edit
Ad blocker interference detected!
Wikia is a free-to-use site that makes money from advertising. We have a modified experience for viewers using ad blockers

Wikia is not accessible if you've made further modifications. Remove the custom ad blocker rule(s) and the page will load as expected.