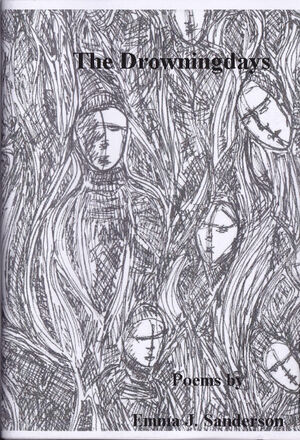 The Drowningdays is a poetry collection from Emma J. Sanderson with wraparound cover art by the poet. It was published in December 2012 as an A5 booklet.
The Drowningdays is the longest single-volume booklet from Atlantean Publishing – it contains almost 60 poems – and necessitated the creation of a new pricing band.
It is also the first Atlantean booklet to appear with a 'wraparound' cover design, the artwork stretching across both the front and back covers, which is reproduced in its entirety below: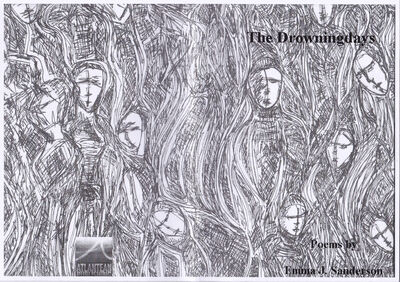 Ad blocker interference detected!
Wikia is a free-to-use site that makes money from advertising. We have a modified experience for viewers using ad blockers

Wikia is not accessible if you've made further modifications. Remove the custom ad blocker rule(s) and the page will load as expected.